My new enclosure for baby and juvenile hermanns, who are far too small to live
outside
the sleepers with their mother, whose garden it is!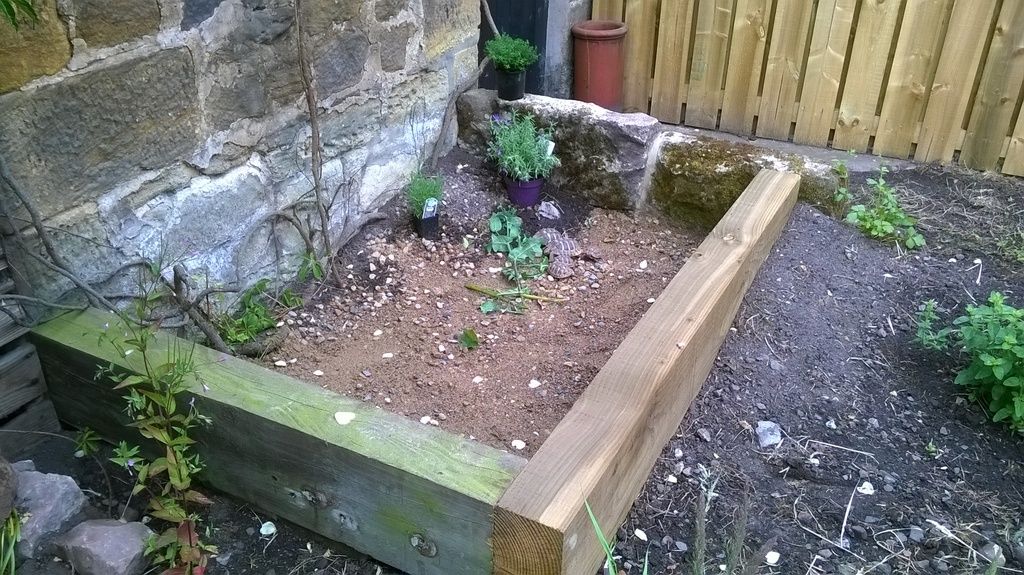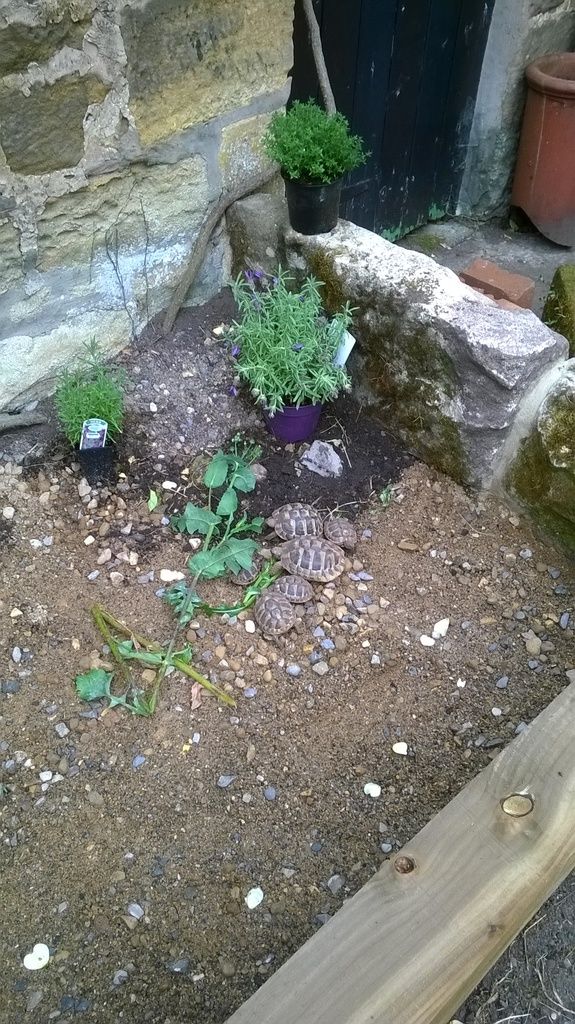 I'm still working on this. It needs a depth of soil on top of the ballast sub-base, so that the plants currently in pots can be properly planted. It also needs netting and lumisol covers, sloping down from the wall and making it look like a cold frame. It gets the sun from mid-morning to late evening, when the sun
does
shine here!!
The area outside this new enclosure is due to be "mediterraneanised" with a rockery where I've just got a slope of soil at the moment, and more gravel and less grass than there is at present.
The mother of these babies lives in a greenhouse with free access to this area, which is in the distance in the photograph below. The areas in the foreground are occupied by the
ti
's who also have sections of the GH and their own "pop-holes"